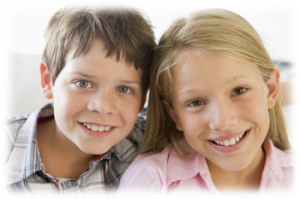 Children can injure themselves at the most unexpected moments, and the shock and pain of an injury can easily send them into hysterics. When your child injures or damages a tooth, it may be virtually impossible to console him. Under such circumstances, the best thing that you can do is to bring him to our dental office as quickly as possible.
Teeth that have been chipped or knocked out can be quite painful, and younger children may not understand what is going on. If a tooth has come out, first determine whether it was a baby tooth or a permanent one. We may be able to re-implant a permanent tooth if you bring your child in to our office right away.
Rinse the root of the tooth in cold water and try to place it back in the socket. Your child can bite down on some gauze to keep the tooth in place while you bring him to our office. If a baby tooth has been knocked out, we will not try to re-implant it, since it would have come out anyway. However, the trauma of the injury still needs to be dealt with.
Any dental injury needs immediate attention if the long-term consequences are to be kept to a minimum. As soon as you can, bring your child to our office. We will make sure that he receives the highest level of care. You can sit with your child to help him stay calm as we treat his injury.
Emergency dental care for children in Milwaukee is available at all hours of day or night. Children can hurt themselves at any time, so do not hesitate to call us right away. We will be able to provide needed care for your child so that his teeth will be healthy again.